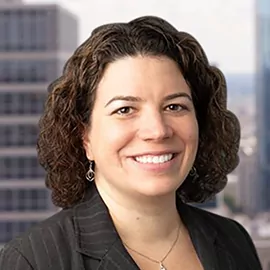 Kristin Bush
Vice President
Pritzker Realty Group
Kristin Bush is a Vice President with Pritzker Realty Group. She is responsible for managing a national portfolio of multifamily and industrial investments.
Prior to joining PRG, Kristin spent three years and was an Associate Director at M & J Wilkow where she was responsible for managing a portfolio of value-add office properties as well as a stabilized portfolio of office, industrial, and retail assets across the United States and was also engaged in acquisitions and dispositions within these portfolios. She has also worked at CBRE and Cushman & Wakefield in a variety of managerial roles in both office and industrial property classes. Prior to her career in commercial real estate, Kristin served as a Staff Sergeant in the United States Air Force for six years and was stationed in Texas, California, Maryland, and Italy.
Kristin earned a Bachelor of Science degree in Real Estate and a Bachelor of Arts degree in Economics, summa cum laude, from the University of St. Thomas (Minnesota) as well as a Master of Science degree with Distinction in Real Estate from DePaul University. In her spare time, Kristin enjoys traveling and has visited all fifty states, as well as fifteen countries.